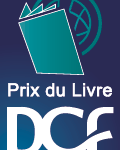 November 14, 2013 during the ceremony taking place in the French National Assembly, "Freedom, Inc."'s French edition "Liberté & Cie" won the best 2013 book award Prix du Livre DCF in the Corporate Strategy category.
Most of the 10 runner-ups were French-only editions, along Daniel Pink's latest book.
Thanks for all the readers as well as supporters and actors of freedom and responsibility in organizations.