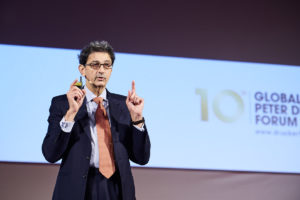 On Nov 29-30, 2018 in Vienna took place the 10th Global Peter Drucker Forum.
We have participated in the plenary session "Human Potential – Are We Cracking the Code?" and talked about the liberating leadership inspired by our previous work and by the just released book Leadership without Ego co-written with Bob Davids and Brian Carney (Palgrave Macmillan).
You can read our presentation here.