Freedom mindset in Zappos, Mindvalley, etc.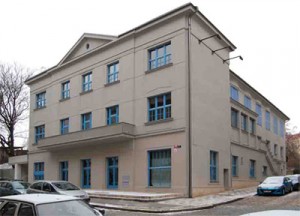 We're back from the last week's event organized by Freedom, Inc's Czech editor Peoplecomm.
It was a whole day happening full of presentations (one of which was ours), theatrical and musical performances, and videos on companies with outstanding cultures (more on it below). Food and drinks were available throughout the day. All that in a wonderful former Art Deco cinema hall with a revealing name of Vzlet, meaning Takeoff. So, how many people took off in this full-day event?
Four hundred.
This is, to our knowledge, the biggest audience that assisted an event on the topic of freedom in organizations. It was also amazing to see the type of people who assisted. Most young, extremely enthusiastic, some taking a day off for a takeoff (we couldn't resist this one), others having left "big companies" and looking for a freer place, yet others forming an eco-system for building freedom at work: young coaches, organization and transformation consultants, and more.
Not all companies featured in the event were full-blown Freedom Incs. Yet, we agree with Peoplecomm's president Tomáš Hajzler who suggested that many companies demonstrated something that can be called a freedom-at-work mindset. Such a mindset puts them definitely on the runway and makes the take-off to freedom easier.
To give a glimpse at the day's contents here are two videos produced for this event :